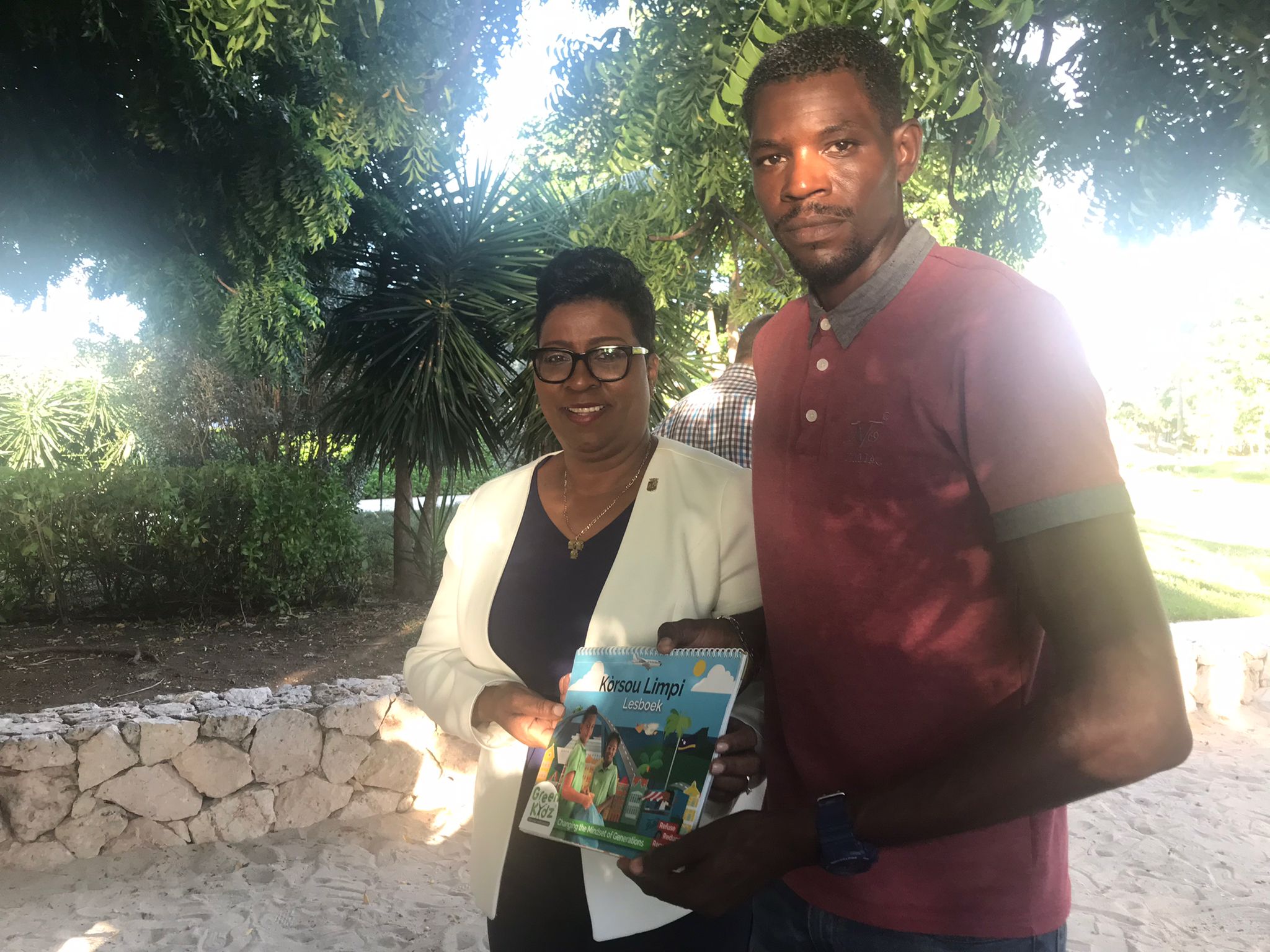 Minister krijgt GreenKidz boek
Bij de lancering van de succesvolle CTB campagne Tene Korsou Limpi Camapgne overhandigde GreenKidz gastdocent Remyson Caldera het GreenKidz Korsou Limpi boek aan de minister van Sociale Zaken en Werkgelegenheid. Het boek wordt in gedrukte vorm aan alle FO scholen van Curacao beschikbaar gesteld en is bovendien in 2 talen gratis vanaf de website www.greenkidz.org te downloaden.
In 2015 werd de GreenKidz Foundation opgericht met als doel 'Changing the mindset of generations'. In de afgelopen jaren bereikten wij duizenden leerlingen en honderden leerkrachten met modern, meertalig milieu-onderwijs. De komende jaren richten wij ons op jongeren in de hele Dutch Caribbean met vernieuwend natuur- en milieuonderwijs en (digitale) leertrajecten.