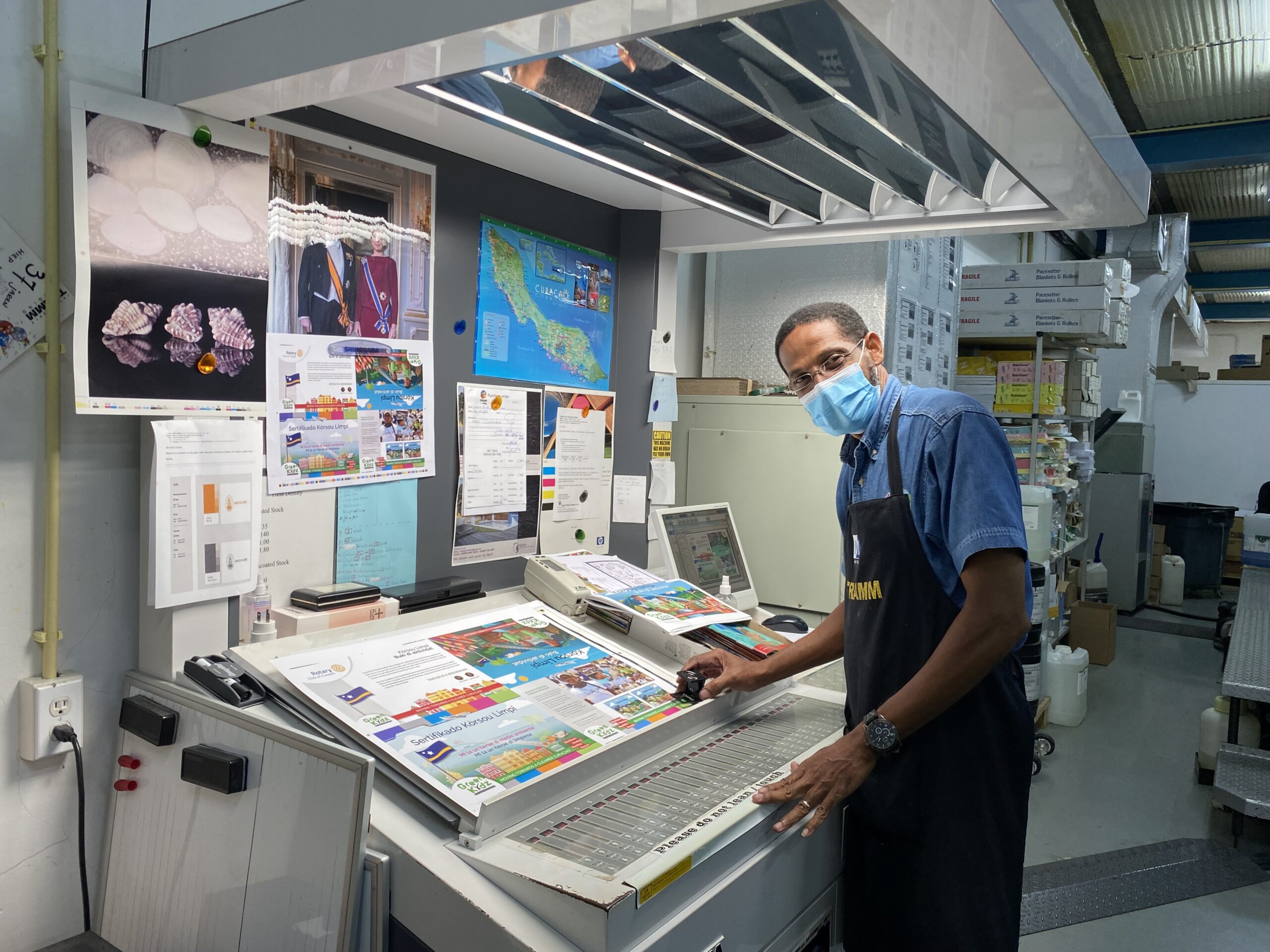 1.000 GreenKidz boekjes vers van de pers
Op 14 januari 2022 rolden uit de persmachines van drukkerij Tramm Imaging maar liefts 1.000 kleurrijke Papiamentstalige Korsou Limpi boekjes die bestemd zijn voor het speciaal onderwijs. De boekjes over afval en zwerfvuil worden persoonlijk afgeleverd bij alle 10 SO scholen op Curaçao en konden gedrukt worden dankzij de donaties van ruim 100 lokale en Nederlandse donateurs!
In 2015 werd de GreenKidz Foundation opgericht met als doel 'Changing the mindset of generations'. In de afgelopen jaren bereikten wij duizenden leerlingen en honderden leerkrachten met modern, meertalig milieu-onderwijs. De komende jaren richten wij ons op jongeren in de hele Dutch Caribbean met vernieuwend natuur- en milieuonderwijs en (digitale) leertrajecten.