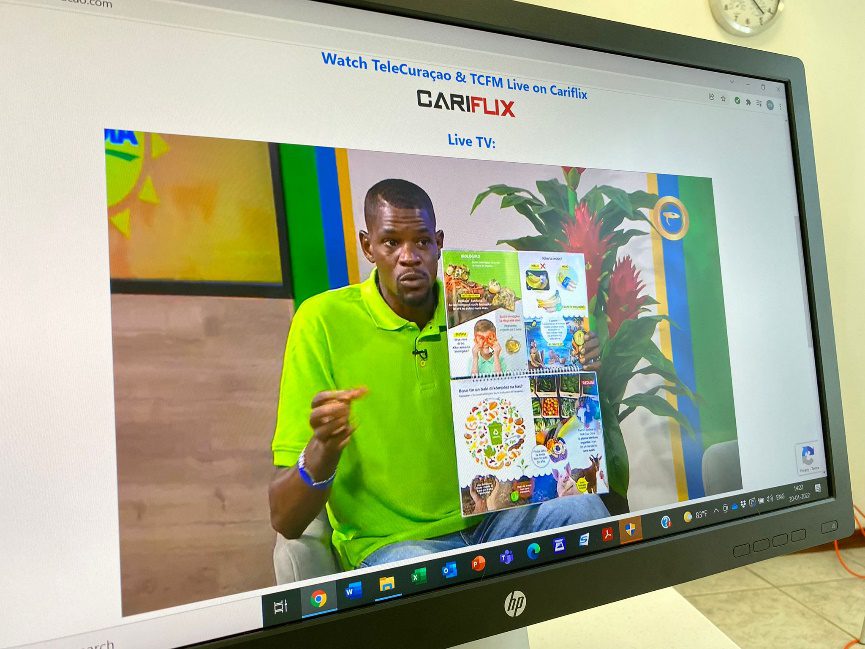 GreenKidz te gast bij Telecuraçao
Onlangs was GreenKidz gastdocent Remyson Caldera te gast in het bekende tv-programma Trai Merdia van TeleCuraçao. Daar vertelde hij aan presentator Sally Hooi over het Kòrsou Limpi project en de 1.000 Kòrsou Limpi doeboeken die GreenKidz met hulp van sponsors en donateurs komende weken weggeeft aan het speciaal onderwijs.
In 2015 werd de GreenKidz Foundation opgericht met als doel 'Changing the mindset of generations'. In de afgelopen jaren bereikten wij duizenden leerlingen en honderden leerkrachten met modern, meertalig milieu-onderwijs. De komende jaren richten wij ons op jongeren in de hele Dutch Caribbean met vernieuwend natuur- en milieuonderwijs en (digitale) leertrajecten.