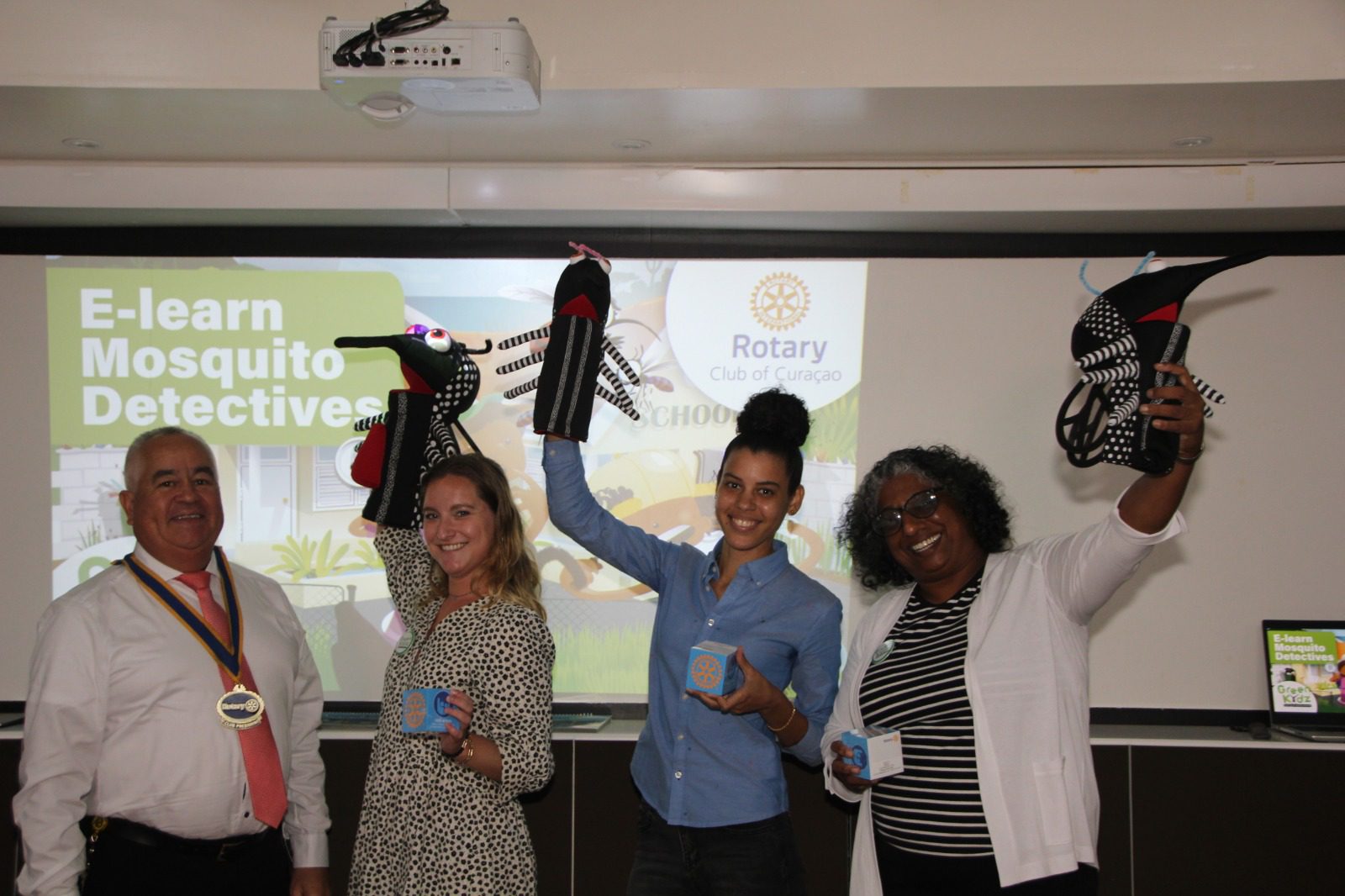 Muggen E-learns bij Rotary Club of Curacao
Op 21 April presenteerde GreenKidz haar nieuwste digital learning tool aan de leden van Rotary Club of Curacao, hoofdsponsor van dit project. GreenKidz coordinator Maya Mathias vertelde over de visie achter deze unieke tweetalige Elearn en liet leden zelf participeren aan de eerste Elearn module met behulp van hun mobiele telefoon.
In 2015 werd de GreenKidz Foundation opgericht met als doel 'Changing the mindset of generations'. In de afgelopen jaren bereikten wij duizenden leerlingen en honderden leerkrachten met modern, meertalig milieu-onderwijs. De komende jaren richten wij ons op jongeren in de hele Dutch Caribbean met vernieuwend natuur- en milieuonderwijs en (digitale) leertrajecten.