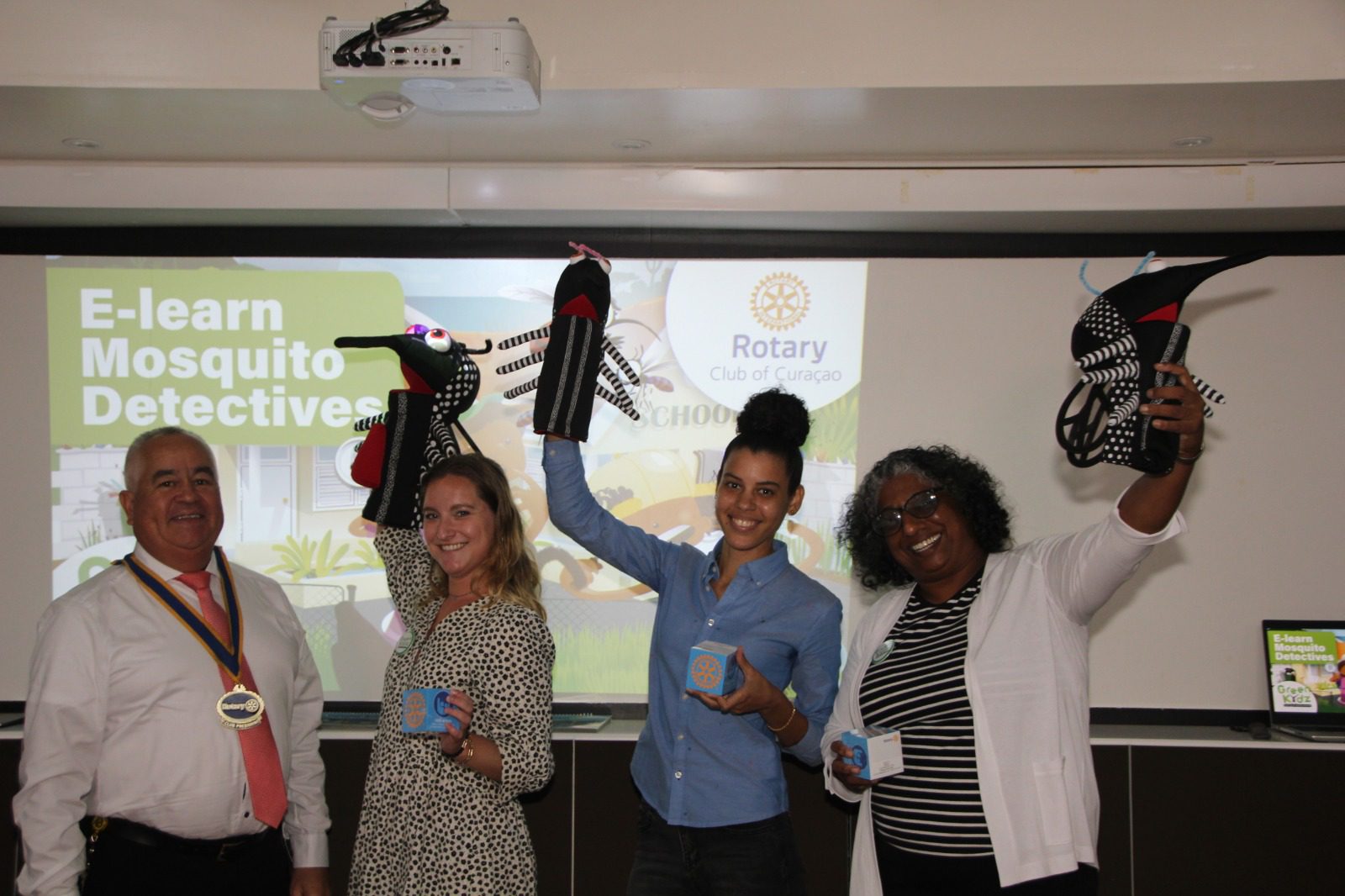 Mosquito E-learns at Rotary Club of Curacao
On 21 April GreenKidz presented its newest digital learning tool to the members of Rotary Club of Curacao, main sponsor of this project. GreenKidz coordinator Maya Mathias explained the vision behind this unique bilingual Elearn and let members participate in the first Elearn module by using their mobile phones.
The GreenKidz Foundation was established in 2015 with the goal of 'Changing the mindset of generations'. In recent years we have reached thousands of students and hundreds of teachers with modern, multilingual environmental education. In the coming years we will focus on young people throughout the Dutch Caribbean with innovative nature and environmental education and (digital) learning programs.