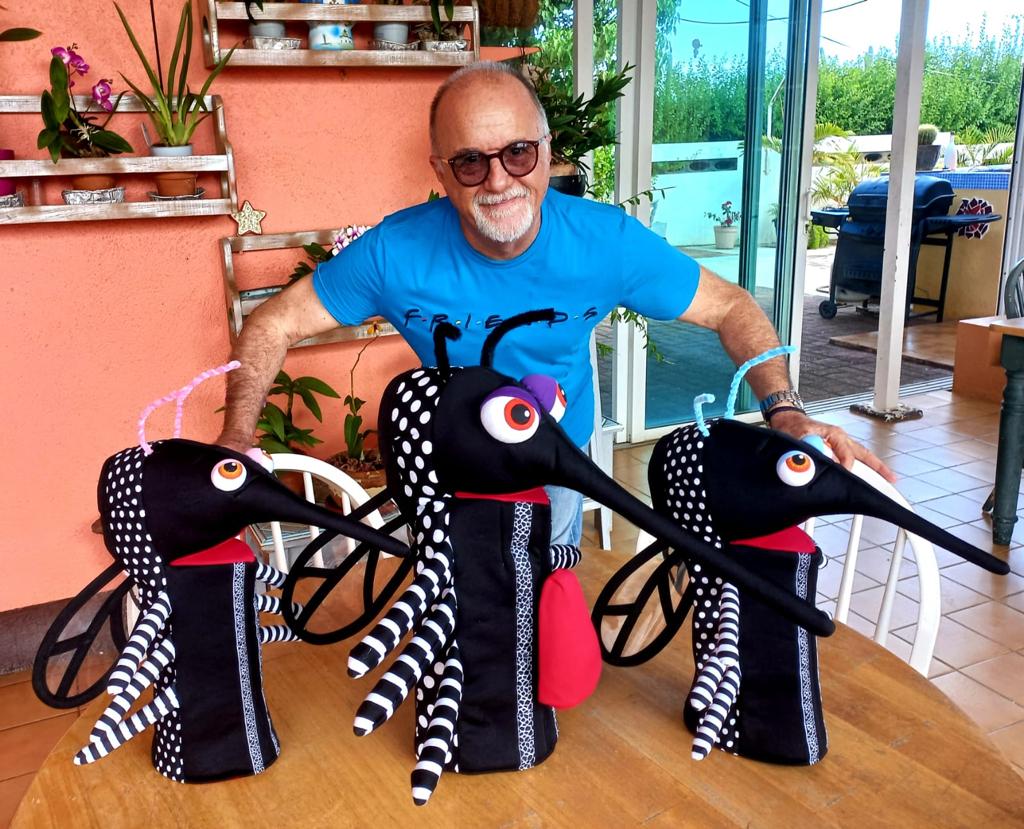 Unique Mosquito Puppets for new curriculum
Right now, the GreenKidz team is putting the finishing touches on the last colourful teaching materials for their GreenKidz Mosquito Programme "Don't give mosquitoes a chance". Helped by the professional and creative tailors of Class Raoul and Miguel, GreenKidz is making 3 beautiful mosquito puppets for lessons with pre-schoolers to explain how Chikungunya, Dengue and Zika are spread. The mosquito mannequins were very appropriately named Mama Gunya, Dengueson and Zikaela.
The GreenKidz Foundation was established in 2015 with the goal of 'Changing the mindset of generations'. In recent years we have reached thousands of students and hundreds of teachers with modern, multilingual environmental education. In the coming years we will focus on young people throughout the Dutch Caribbean with innovative nature and environmental education and (digital) learning programs.