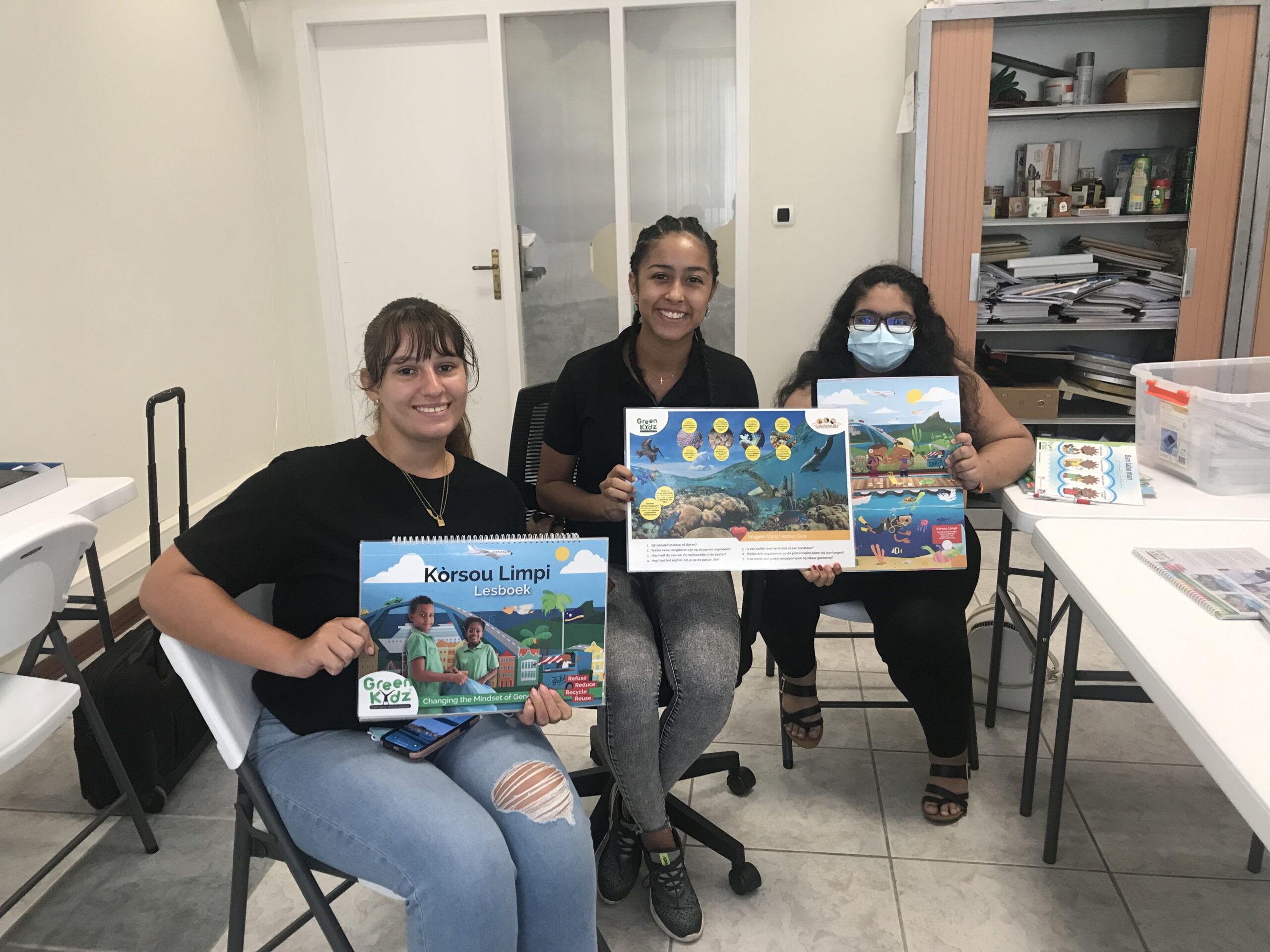 UoC students visit GreenKidz
At the end of October, several students from the Social and Economic Faculty (SEF) of the University of Curacao (UoC) visited GreenKidz. This happened in the framework of a research assignment into the familiarity of local youth with the term 'Plastic Soup' and the increasing pollution of the ocean.
The GreenKidz Foundation was established in 2015 with the goal of 'Changing the mindset of generations'. In recent years we have reached thousands of students and hundreds of teachers with modern, multilingual environmental education. In the coming years we will focus on young people throughout the Dutch Caribbean with innovative nature and environmental education and (digital) learning programs.