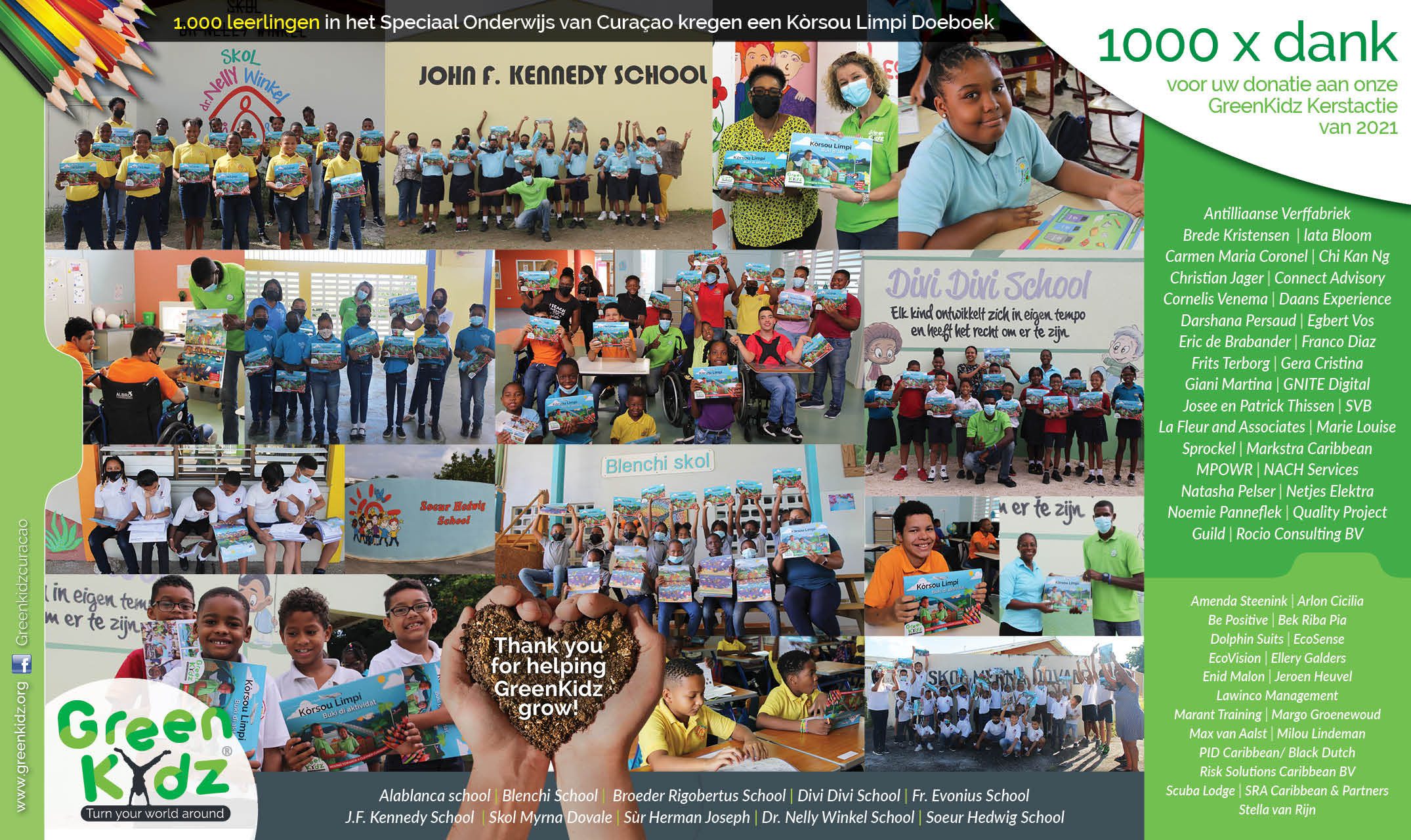 Special Education happy with GreenKidz
In the beginning of February the GreenKidz team gave away no less than 1,000 Kòrsou Limpi textbooks to special schools on Curaçao. The printing was made possible by more than 100 donors from Curaçao and the Netherlands and all books were personally brought to each school. This led to much joy among pupils and gratitude among teachers as you can clearly see from the photos below.
The GreenKidz Foundation was established in 2015 with the goal of 'Changing the mindset of generations'. In recent years we have reached thousands of students and hundreds of teachers with modern, multilingual environmental education. In the coming years we will focus on young people throughout the Dutch Caribbean with innovative nature and environmental education and (digital) learning programs.