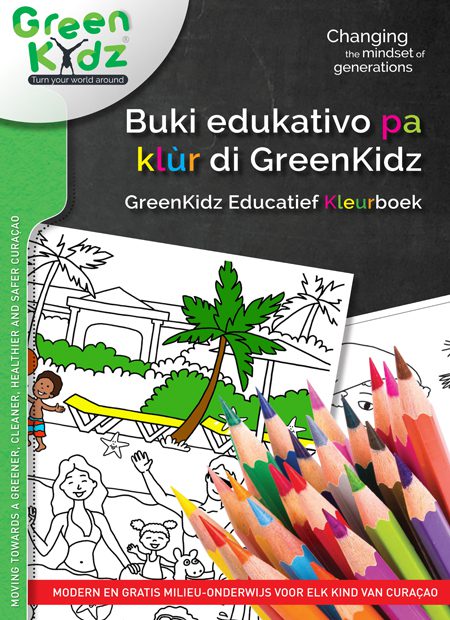 A thousand colouring books
At the end of December 2019, with the help of a large number of donors, we donated over 1,000 Educational Christmas Colouring Books to special education students. These colouring books were distributed during the Christmas celebration and received with open arms.
Due to the great success of this Christmas campaign, where donors could give away a minimum of 10 colouring books starting from ANG 125, there were even colouring books left over. These colouring books were given away to the children of Mamisa foundation, Totolika foundation and the Clini Clowns.
The GreenKidz Foundation was established in 2015 with the goal of 'Changing the mindset of generations'. In recent years we have reached thousands of students and hundreds of teachers with modern, multilingual environmental education. In the coming years we will focus on young people throughout the Dutch Caribbean with innovative nature and environmental education and (digital) learning programs.