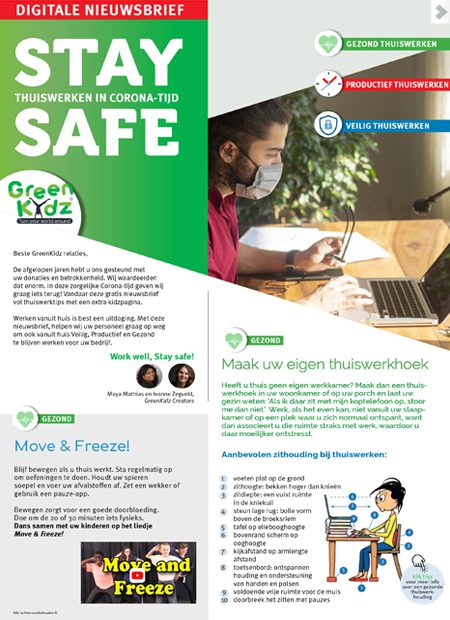 At the end of April 2020, the GreenKidz Foundation launched its first digital Stay Safe newsletter on productive, healthy and safe working at home during the Corona crisis.
With this free newsletter, we want to support our network with homeworking tips.
The GreenKidz Foundation was established in 2015 with the goal of 'Changing the mindset of generations'. In recent years we have reached thousands of students and hundreds of teachers with modern, multilingual environmental education. In the coming years we will focus on young people throughout the Dutch Caribbean with innovative nature and environmental education and (digital) learning programs.