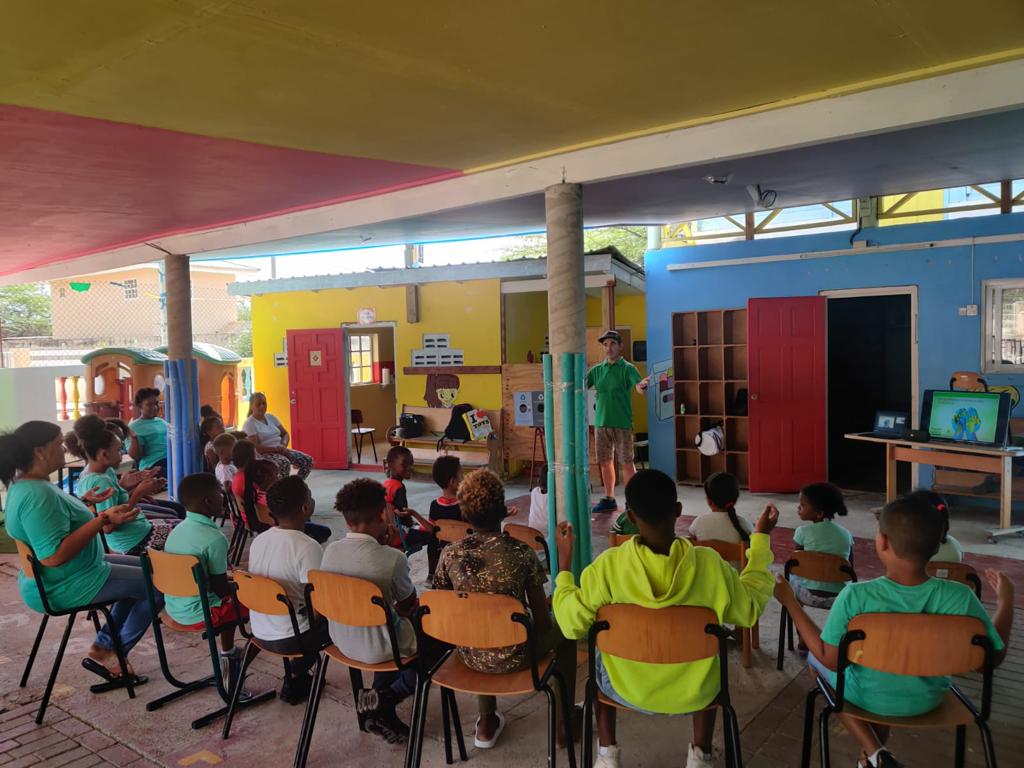 GreenKidz Workshop Luna Kresiente
Last summer, GreenKidz guest teacher Claudio conducted a lively workshop within Luna Kresiente's holiday plan With all kinds of fun interactive and creative assignments, the children learned all about plastics and recycling and how to take care of the environment and waste.
The GreenKidz Foundation was established in 2015 with the goal of 'Changing the mindset of generations'. In recent years we have reached thousands of students and hundreds of teachers with modern, multilingual environmental education In the coming years we will focus on young people throughout the Dutch Caribbean with innovative nature and environmental education and (digital) learning programs.