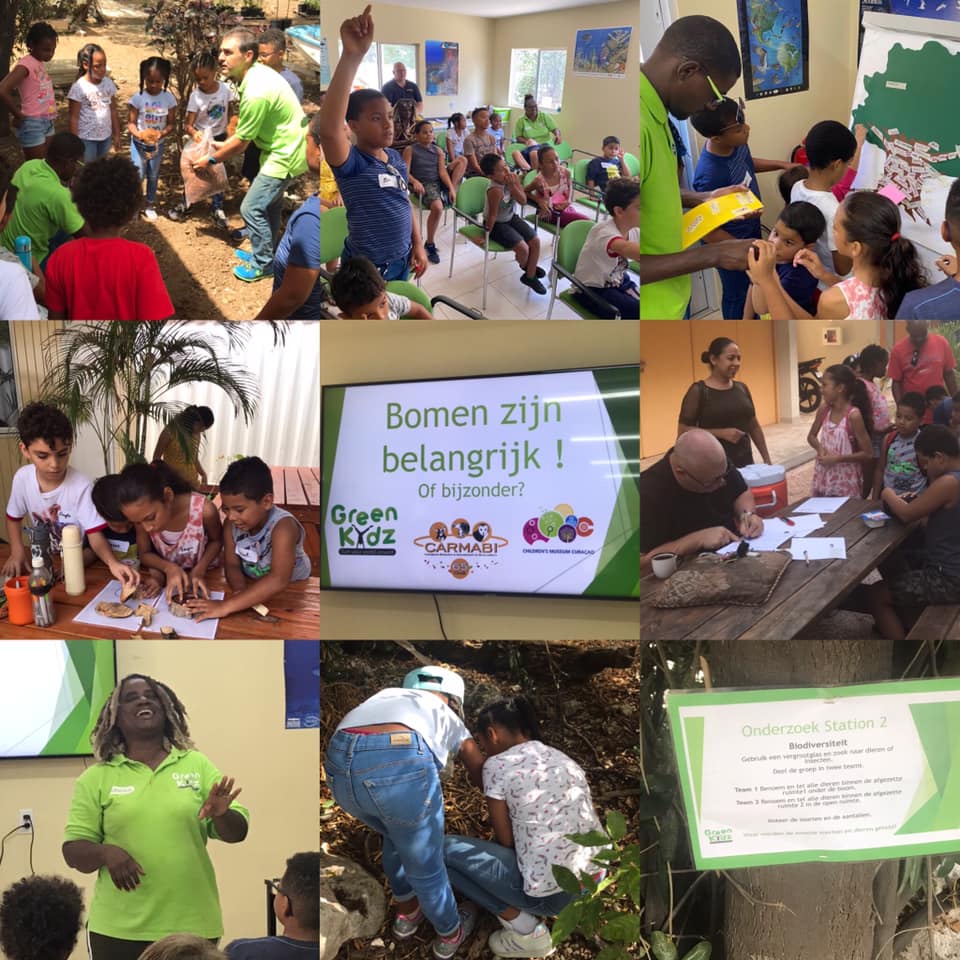 Last Saturday, GreenKidz, Carmabi and Children's Museum Curaçao carried out the pilot project 'Experience our nature' on location at Carmabi Together, the three organisations want to further enrich regular education on Curacao with modern, bilingual nature education that focuses on our island and its unique nature. With this successful pilot, the first step has been taken.
More than 25 children were able to learn about the importance of trees in nature in an interactive way during the workshop. The tree programme was designed by teachers from the GreenKidz Foundation, whereby children learn the basics about why trees are so important and special through an interactive presentation..
Children then set off in groups to investigate for themselves at five research stations, where they learned all sorts of things about indigenous trees. Trees were counted, trunks were measured and the temperature in different places was recorded. At the end of the day, the children planted a Shimaruku in Carmabi's garden.
In the near future, the three organisations would like to work together on an interactive nature programme for schools, in which the nature knowledge and educational visions of the three organisations come together nicely. The basis for this is to teach knowledge about our local nature through inquiry-based learning. With this workshop, the first seed has been planted for fruitful cooperation.
The GreenKidz Foundation was established in 2015 with the goal of 'Changing the mindset of generations'. In recent years we have reached thousands of students and hundreds of teachers with modern, multilingual environmental education. . In the coming years we will focus on young people throughout the Dutch Caribbean with innovative nature and environmental education and (digital) learning programs.