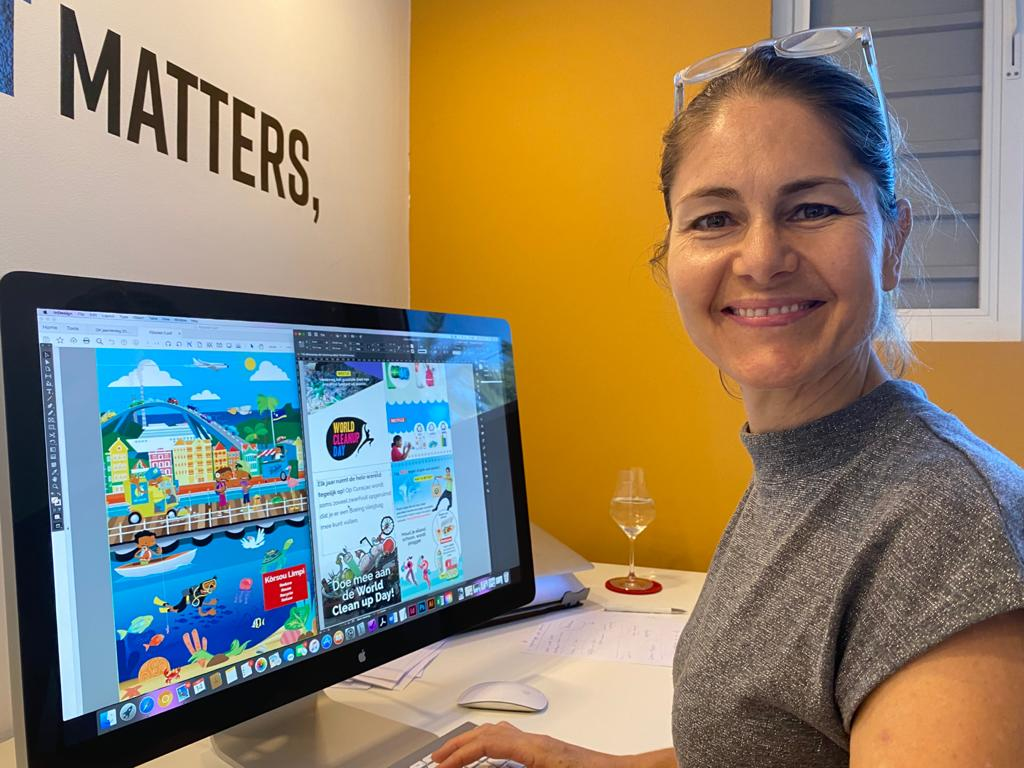 At this moment GreenKidz creators Maya Mathias and Ivonne Zegveld are working on a unique textbook 'Kòrsou Limpi' that will be released at Christmas. The book, with beautiful drawings by Sander van Beusekom, stimulates children to clean up litter and to be aware of how to deal with waste.
Maya Mathias and Ivonne Zegveld co-devised the concept of the book, in which children learn how to combat waste and litter using recognisable examples and colourful images, and why the principles of Reduce, Reuse, Recycle & Refuse are so important.
The textbook is financed by Rotary Club Curaçao and will be available digitally free of charge for every school in Curaçao. In cooperation with the Childrens Museum Curaçao, the drawings from the textbook will also be incorporated in a colourful and interactive wall panel in the children's museum.
The GreenKidz Foundation was established in 2015 with the goal of 'Changing the mindset of generations'. In recent years we have reached thousands of students and hundreds of teachers with modern, multilingual environmental education. In the coming years we will focus on young people throughout the Dutch Caribbean with innovative nature and environmental education and (digital) learning programs.