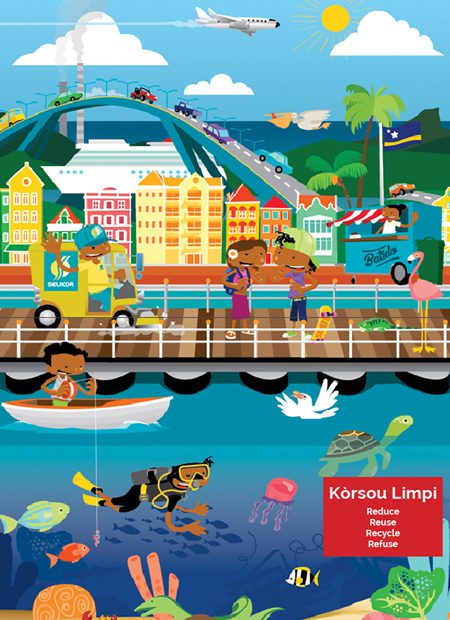 With a very generous donation of ANG 75,000, Rotary Club Curacao became the main sponsor of the GreenKidz Foundation starting in 2020. . The donation was raised during the Curacao Challenge Fundraiser of May 2019 and will be spent on 3 projects, namely:
1. Updating and extending the current greenkidz website (www.greenkidz.org)
2. Developing the digibook Kòrsou Limpi
3. Developing a curriculum, including workbook and E-Learn on the mosquito-borne infectious diseases Chikungunya, Dengue and Zika
The GreenKidz Foundation was established in 2015 with the goal of 'Changing the mindset of generations'. In recent years we have reached thousands of students and hundreds of teachers with modern, multilingual environmental education. In the coming years we will focus on young people throughout the Dutch Caribbean with innovative nature and environmental education and (digital) learning programs.