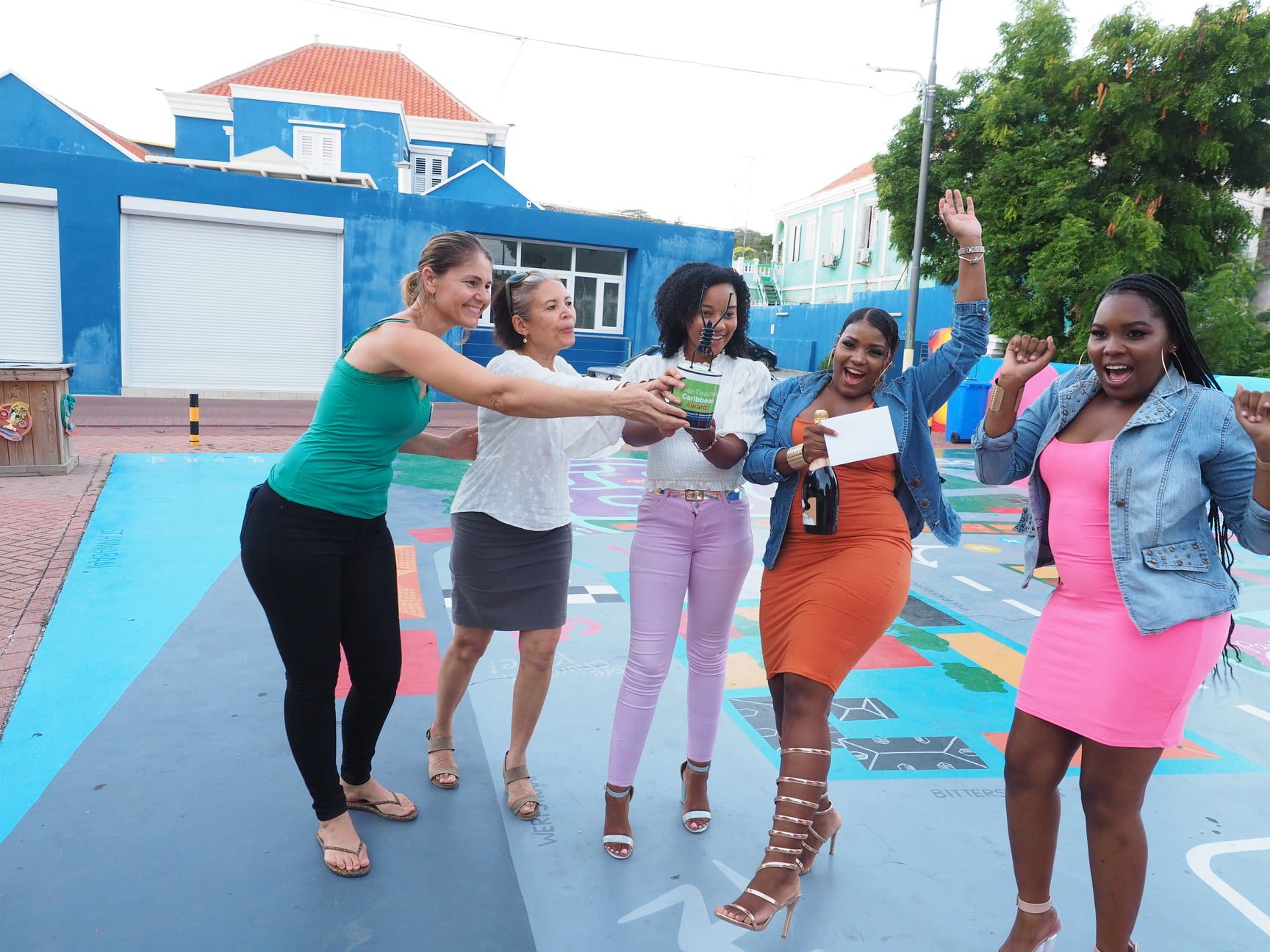 On Friday 21 August 2020, the GreenKidz Foundation festively closed its three-year GreenTeachers Caribbean project. While enjoying green champagne and tasty bites, the GreenTeachers Award was presented for the third and last time at Parke Leyba in Sharloo.
The award, a beautiful recycled figurine of the GreenKidz logo, was presented to Tisjaira Martina, Shurienne Merien, Thaina Merencia, Rachelle Jansen and Nishanty Fraai. . They made the best instructional film on the concepts of Reduce, Refuse, Recycle & Reuse for primary education.
Their instructional video entitled The Dream excelled in originality and creativity, with a young child possessing supernatural powers and admonishing adults not to leave their rubbish in nature but to dispose of it properly in the dustbin.
Watch the winning instructional video here, which can be used as modern and free digital teaching material for all schools on Curaçao.
The GreenKidz Foundation was established in 2015 with the goal of 'Changing the mindset of generations'. In recent years we have reached thousands of students and hundreds of teachers with modern, multilingual environmental education. In the coming years we will focus on young people throughout the Dutch Caribbean with innovative nature and environmental education and (digital) learning programs.