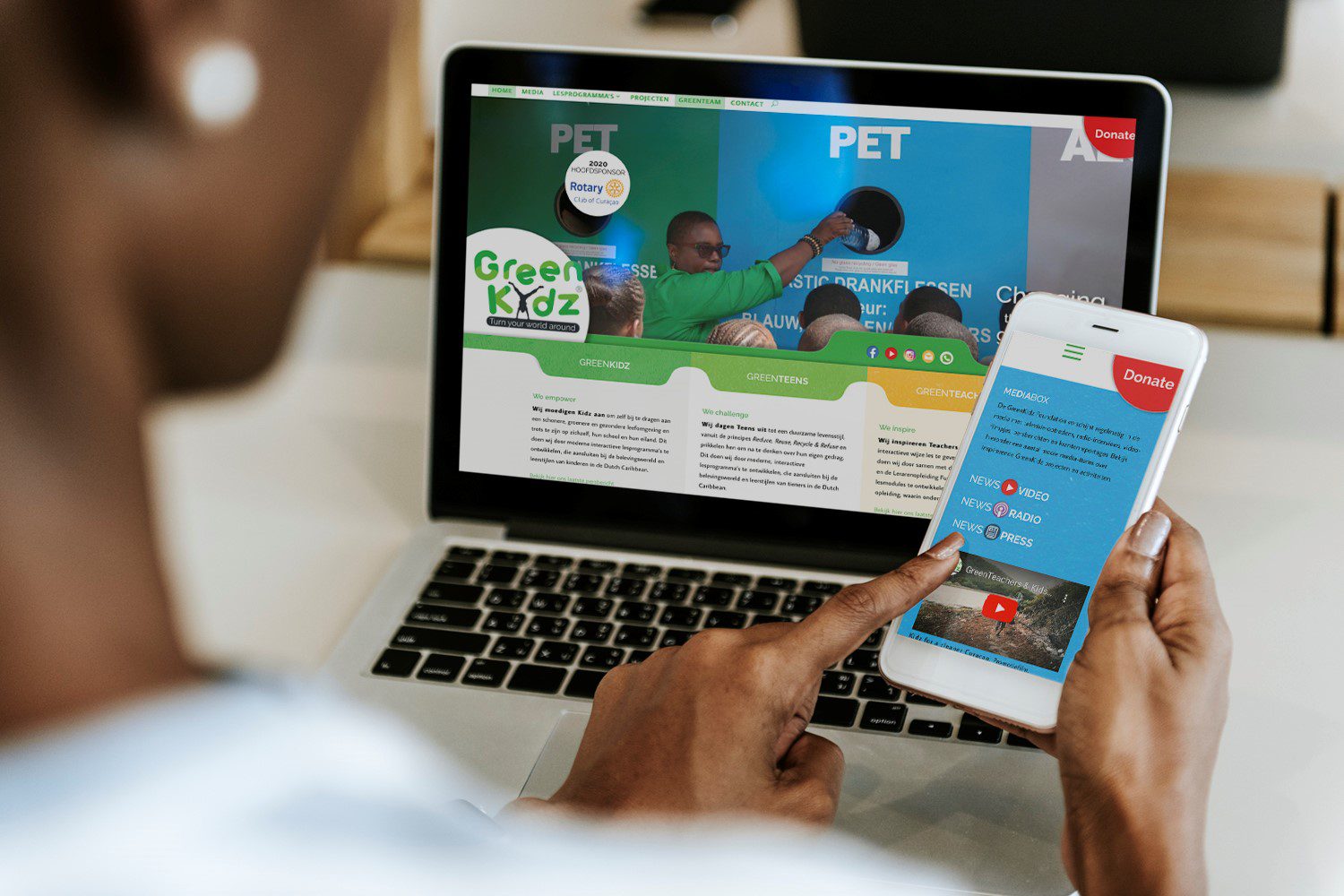 In the week of the World Clean Up Day, on 19 September, the renewed website of the GreenKidz Foundation went live. This website, sponsored by the Rotary Club Curaçao, contains a large number of colourful and bilingual teaching materials that can be downloaded free of charge and easily by anyone.
The website with beautiful photo and film material was built by Rianne Hellings of Kuki+Ko and designed by Ivonne Zegveld of I Design. Maya Mathias, copywriter and GreenKidz coordinator, came up with the texts and the website structure.
In the past five years, GreenKidz has been working hard The foundation reached thousands of pupils and hundreds of teachers in primary and secondary education with teaching programmes on plastics and recycling, personal hygiene and the importance of indigenous trees for Curaçao.
All GreenKidz teaching materials have been made available to the community of Curaçao free of charge through the website Based on its motto Changing the mindsets of generations and slogan Moving towards a Greener, Cleaner & Healthier Curaçao, GreenKidz hopes that these materials will be used enthusiastically!
The GreenKidz Foundation was established in 2015 with the goal of 'Changing the mindset of generations'. In recent years we have reached thousands of students and hundreds of teachers with modern, multilingual environmental education. In the coming years we will focus on young people throughout the Dutch Caribbean with innovative nature and environmental education and (digital) learning programs.