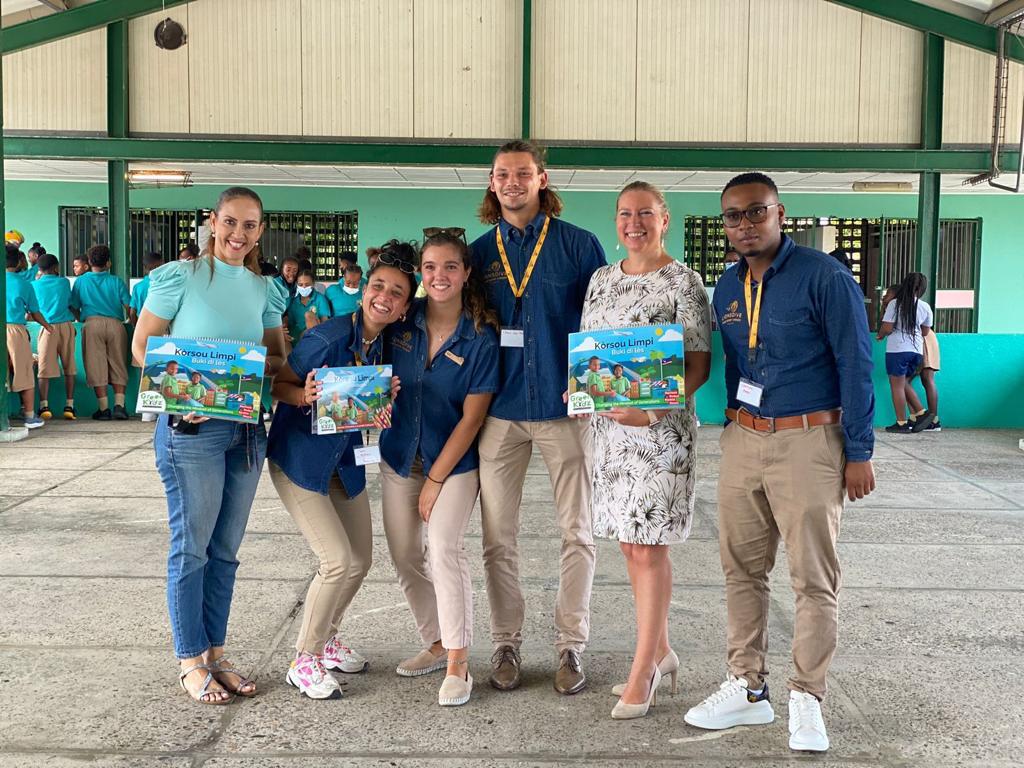 Kòrsou Limpi donation Lions Dive
Last month Lions Dive & Beach Hotel donated through GreenKidz no less than 65 Kòrsou Limpi Do Books and 4 Kòrsou Limpi textbooks to the Schotborg school that actively participates in the World Clean Up Day. The colourful books were received enthusiastically by the pupils and teachers of the upper school and the Lions Dive team was warmly thanked.
The GreenKidz Foundation was established in 2015 with the goal of 'Changing the mindset of generations'. In recent years we have reached thousands of students and hundreds of teachers with modern, multilingual environmental education. In the coming years we will focus on young people throughout the Dutch Caribbean with innovative nature and environmental education and (digital) learning programs.