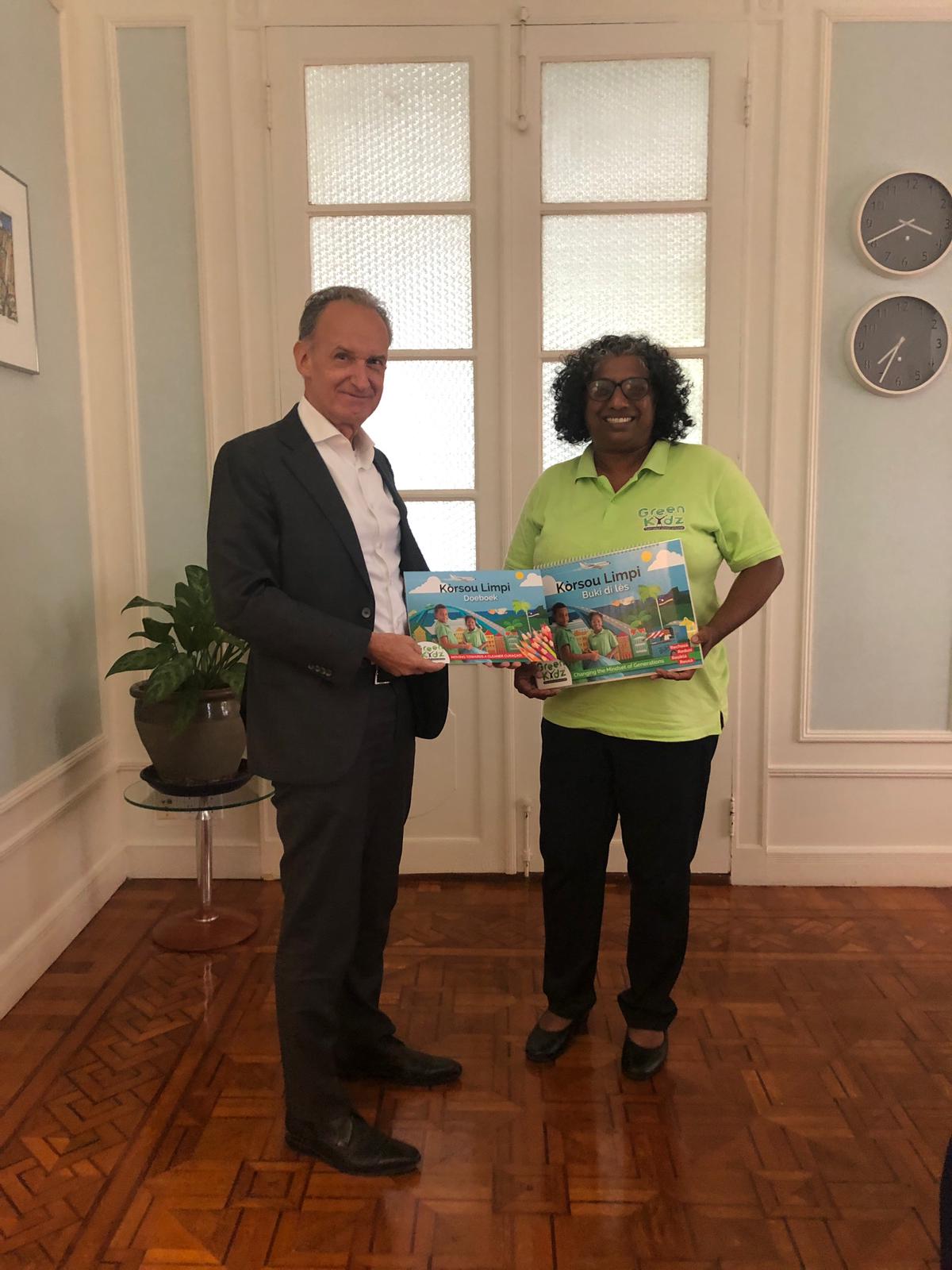 Recently, GreenKidz visited the Representation of the Netherlands in Willemstad. There, we spoke extensively with the representative 'Erwin Arkenbout' about our annual Christmas fundraising and the teaching materials we developed for the youth of Curacao in the past 6 years.
Mr Arkenbout was impressed by everything our foundation has achieved in recent years, gave us some good tips for potential sponsors and also promised to bring our teaching materials to the attention of relations of the representation.
The GreenKidz Foundation was established in 2015 with the goal of 'Changing the mindset of generations'. In recent years we have reached thousands of students and hundreds of teachers with modern, multilingual environmental education. In the coming years we will focus on young people throughout the Dutch Caribbean with innovative nature and environmental education and (digital) learning programs.