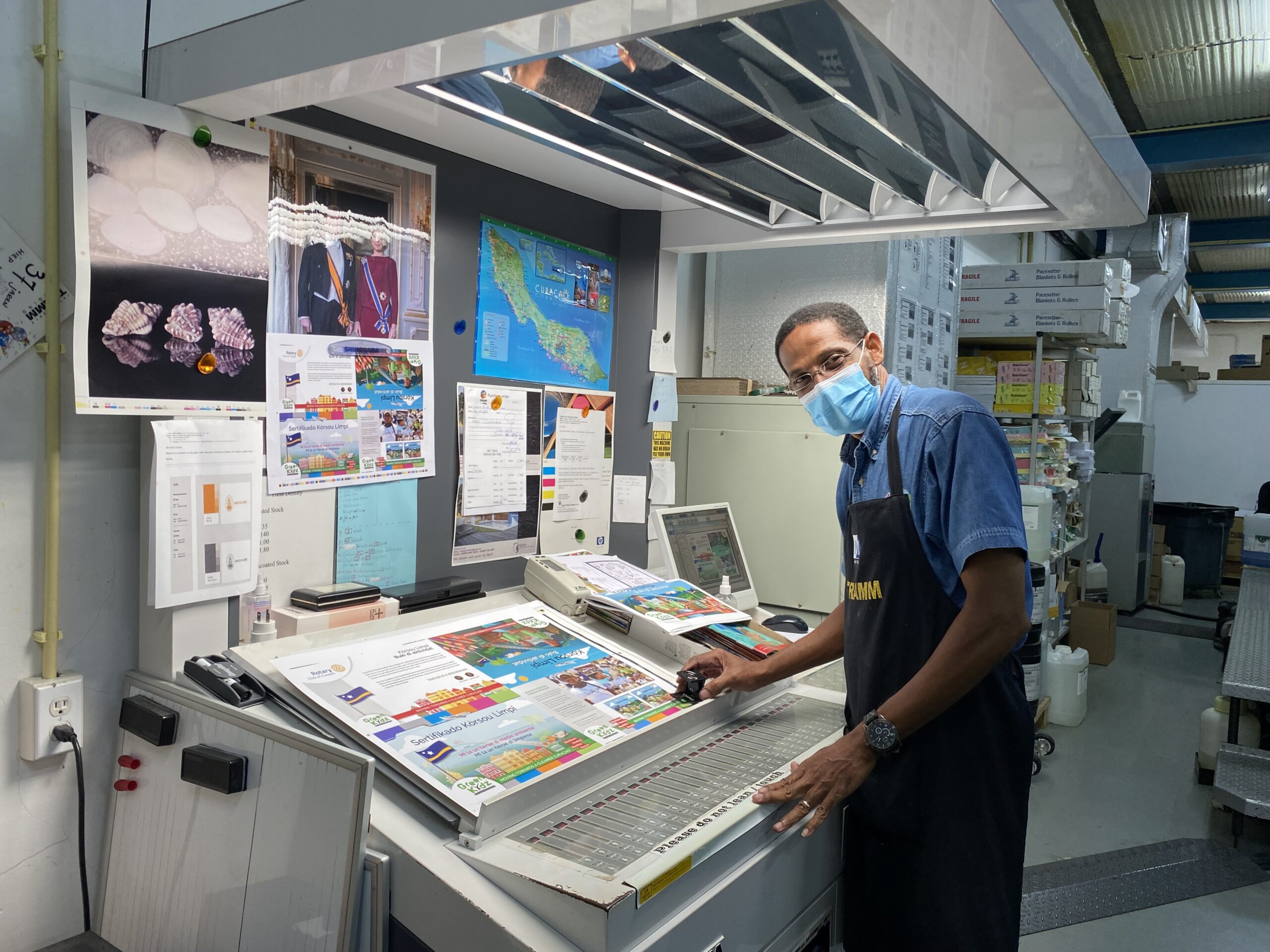 1,000 GreenKidz booklets hot off the press
January 2022 On January 14, 2022 the printing presses of Tramm Imaging produced no less than 1,000 colourful Papiamentu-language Korsou Limpi booklets intended for special education. The booklets about waste and litter are personally delivered to all 10 SO schools on Curaçao and could be printed thanks to the donations of over 100 local and Dutch donors!
The GreenKidz Foundation was established in 2015 with the goal of 'Changing the mindset of generations'. In recent years we have reached thousands of students and hundreds of teachers with modern, multilingual environmental education. In the coming years we will focus on young people throughout the Dutch Caribbean with innovative nature and environmental education and (digital) learning programs.