GreenKidz 3x in the newspaper
This month, GreenKidz was in the newspaper no less than 3 times. The Extra, the Amigoe and the Antilliaans Dagblad all reported on the successful GreenKidz Christmas fundraising of 2021. With donations from over 100 contributors on Curaçao and in the Netherlands, GreenKidz gave away 1,000 Kòrsou Limpi activity books to special education. These books will all be personally delivered to the 10 SO schools of Curaçao in the month of January.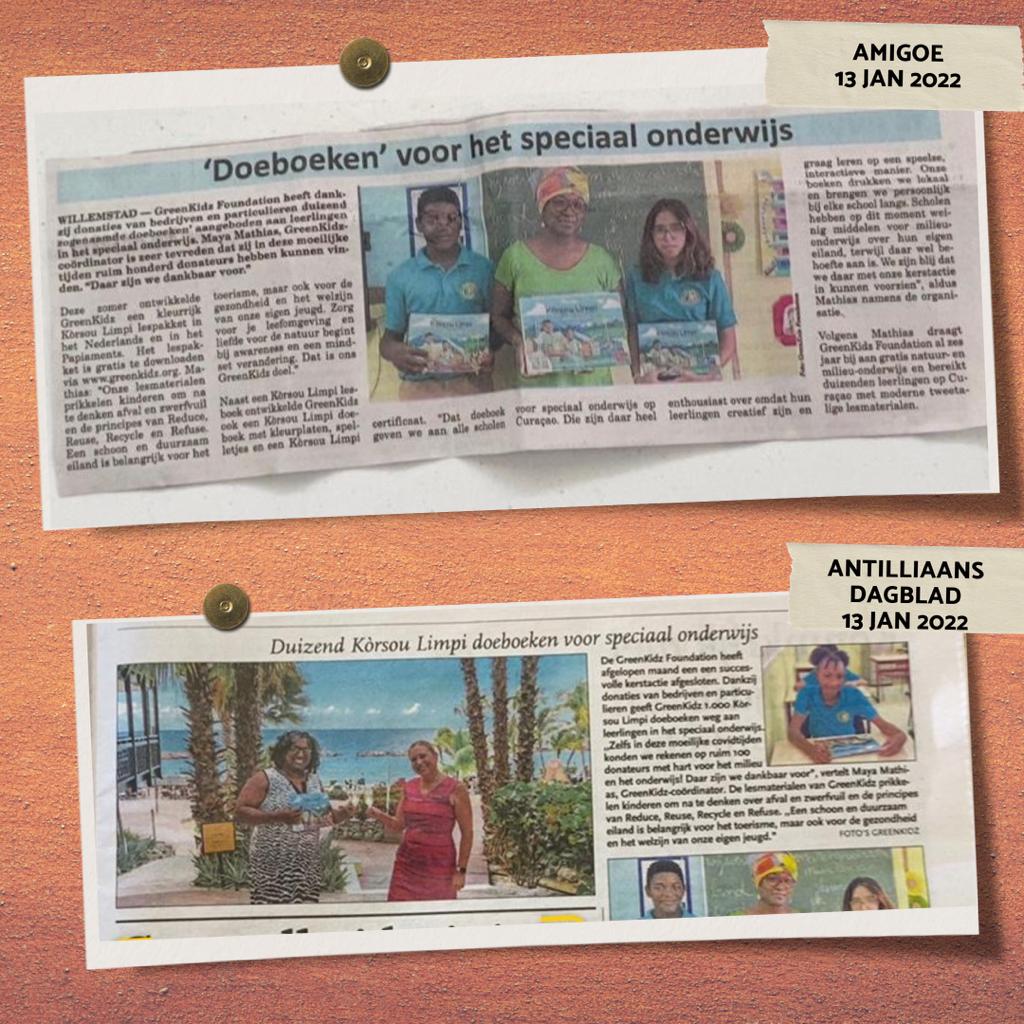 The GreenKidz Foundation was established in 2015 with the goal of 'Changing the mindset of generations'. In recent years we have reached thousands of students and hundreds of teachers with modern, multilingual environmental education. In the coming years we will focus on young people throughout the Dutch Caribbean with innovative nature and environmental education and (digital) learning programs.