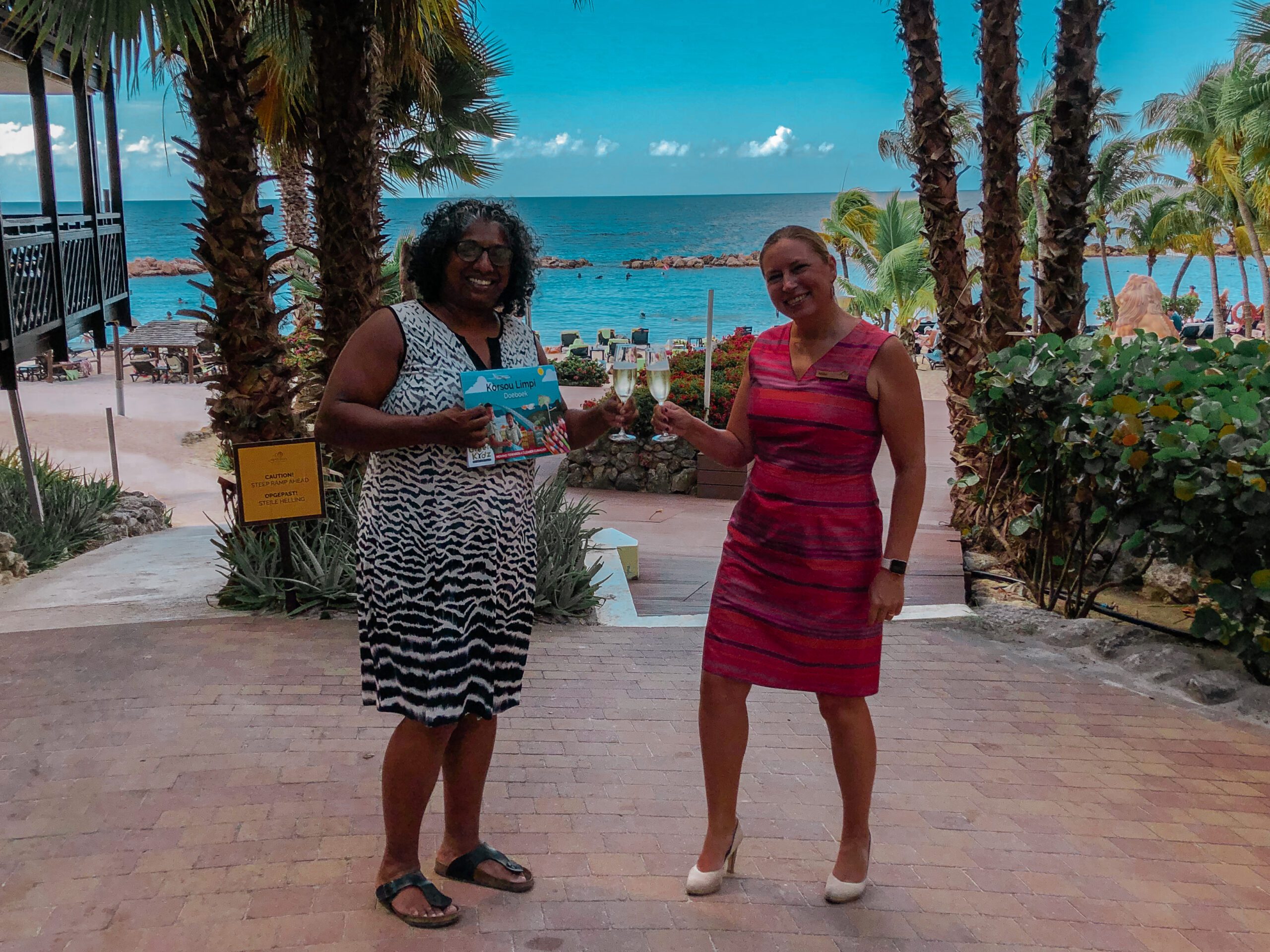 One thousand GreenKidz books for Special Education
Last month the GreenKidz Foundation concluded a successful Christmas campaign. Thanks to donations from companies and individuals, GreenKidz gave away 1,000 Kòrsou Limpi Playbooks to pupils in special education. Maya Mathias, GreenKidz Coordinator: 'Even in these difficult COVID-times we could count on over 100 donors with a heart for environment and education! We are grateful for that.
Free teaching materials about waste and litter on Curacao
This summer GreenKidz developed a colourful Kòrsou Limpi teaching package in Dutch and Papiamentu, which can be downloaded for free from www.greenkidz.org. Mathias: 'Our teaching materials stimulate children to think about waste and litter and the principles of Reduce, Reuse, Recycle and Refuse. A clean and sustainable island is important for tourism, but also for the health and well-being of our own youth. Caring for your environment and loving nature starts with awareness and a change of mindset. That is our GreenKidz goal!
Besides a Korsou Limpi textbook, GreenKidz also developed a Korsou Limpi do-book with colouring pictures, games and a Korsou Limpi certificate. Mathias: 'We give the activity book to all SO schools on Curaçao. They are very enthusiastic about it because their pupils are creative and like to learn in a playful, interactive way. We print our books locally and deliver them personally to each school. Schools currently have few resources for nature and environmental education on their own island, while there is a need for this. We are happy to be able to meet this need with our Christmas campaign.
Sustainable mission, sustainable sponsors!
The GreenKidz Foundation has been contributing to free nature and environmental education for six years, reaching thousands of pupils in Curacao with modern bilingual teaching materials, which can be downloaded for free. The foundation depends on funds, sponsors and donors. Mathias: 'It is heartwarming how some companies, like LionsDive Beach Resort and Selikor have supported us since our foundation. '
Lions Dive, the largest donor to this Christmas campaign, even does this structurally. With their one-dollar-a-night campaign, GreenKidz receives 1 dollar from every booking made directly through the hotel website. Mimi Luttge, General Manager of Lions Dive: "As a hotel, we want to make a positive contribution to the sustainable development of Curaçao. Children are an indispensable part of this. That is why GreenKidz, with their fantastic teaching materials, is the perfect partner in our sustainable mission!
The GreenKidz Foundation was established in 2015 with the goal of 'Changing the mindset of generations'. In recent years we have reached thousands of students and hundreds of teachers with modern, multilingual environmental education. In the coming years we will focus on young people throughout the Dutch Caribbean with innovative nature and environmental education and (digital) learning programs.