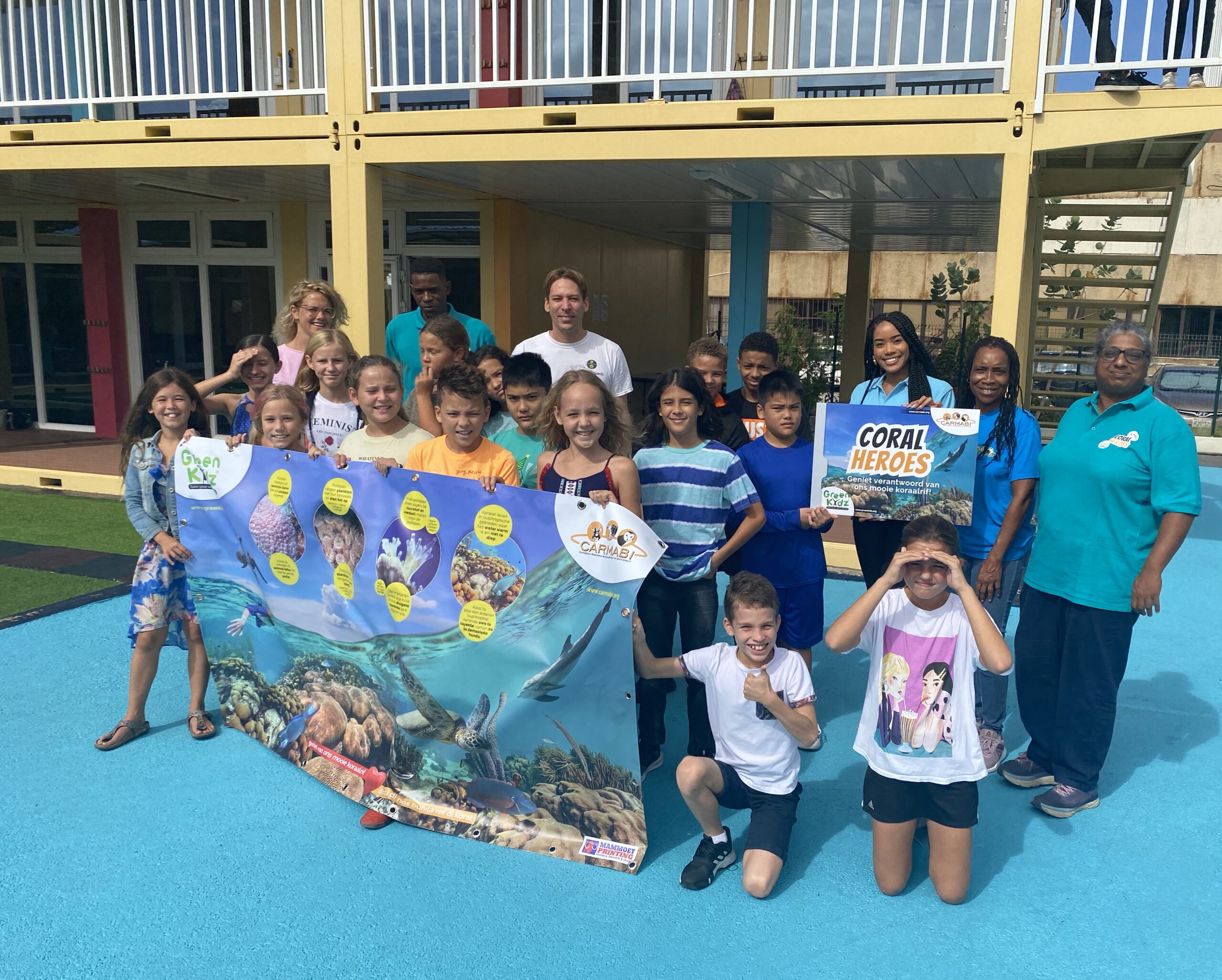 Successful Coral Heroes Pilot
On 26 February 2021, the GreenKidz Carmabi team organised the first Coral Heroes trial lesson at the primary school 'De Meander'. This lesson, which took the whole morning, was evaluated very positively by the 20 pupils and their teacher.
During the Coral Heroes lesson, the pupils of group 7 and 8 learned all about the coral reef of Curaçao. This was done by means of a colourful presentation with many photos, films and songs, but also with the help of fun games, such as the coral game and the plankton game.
The Coral Heroes morning was concluded with a big coral quiz and a creative craft assignment. Here, pupils could put together their own 3D coral reef with the help of cardboard boxes, paint, markers and beautiful cut-out illustrations of all kinds of corals and reef animals.
The GreenKidz Foundation was established in 2015 with the goal of 'Changing the mindset of generations'. In recent years we have reached thousands of students and hundreds of teachers with modern, multilingual environmental education. In the coming years we will focus on young people throughout the Dutch Caribbean with innovative nature and environmental education and (digital) learning programs.