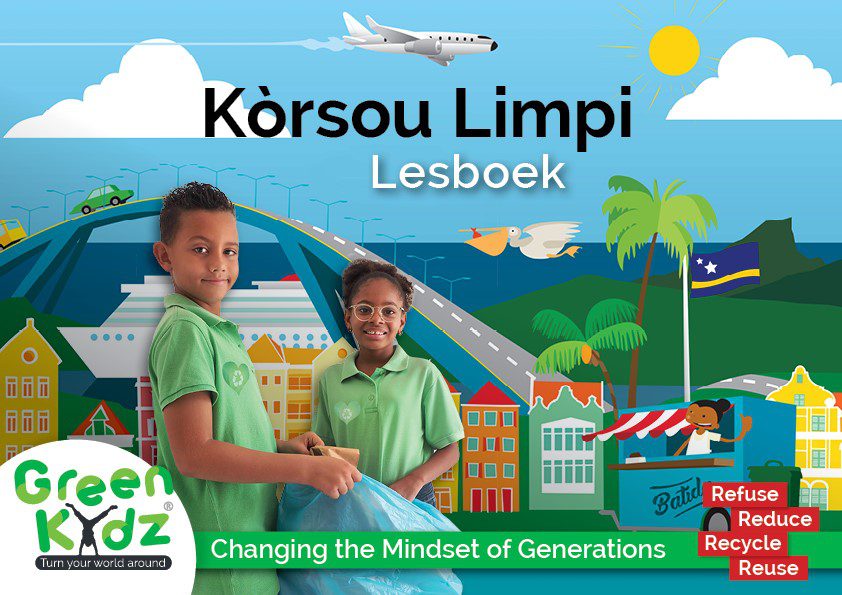 Kòrsou Limpi textbook and activity book
The past few months, GreenKidz coordinator Maya Mathias and GreenKidz designer Ivonne Zegveld worked hard on the textbook Kòrsou Limpi, which will be launched together with a creative activity book.. The development of this book, which will be distributed to all FO and SO schools of Curaçao, was financed by Rotary Club Curaçao.
The textbook, which can be downloaded in Dutch and Papiamentu for free, focuses on waste and litter. It offers students, on the basis of all sorts of concrete examples and thoughts, tools to reduce waste and litter on Curaçao. The accompanying activity book contains all kinds of games, assignments, puzzles and colouring pictures to process the lessons.
The GreenKidz Foundation was established in 2015 with the goal of 'Changing the mindset of generations'. In recent years we have reached thousands of students and hundreds of teachers with modern, multilingual environmental education. In the coming years we will focus on young people throughout the Dutch Caribbean with innovative nature and environmental education and (digital) learning programs.