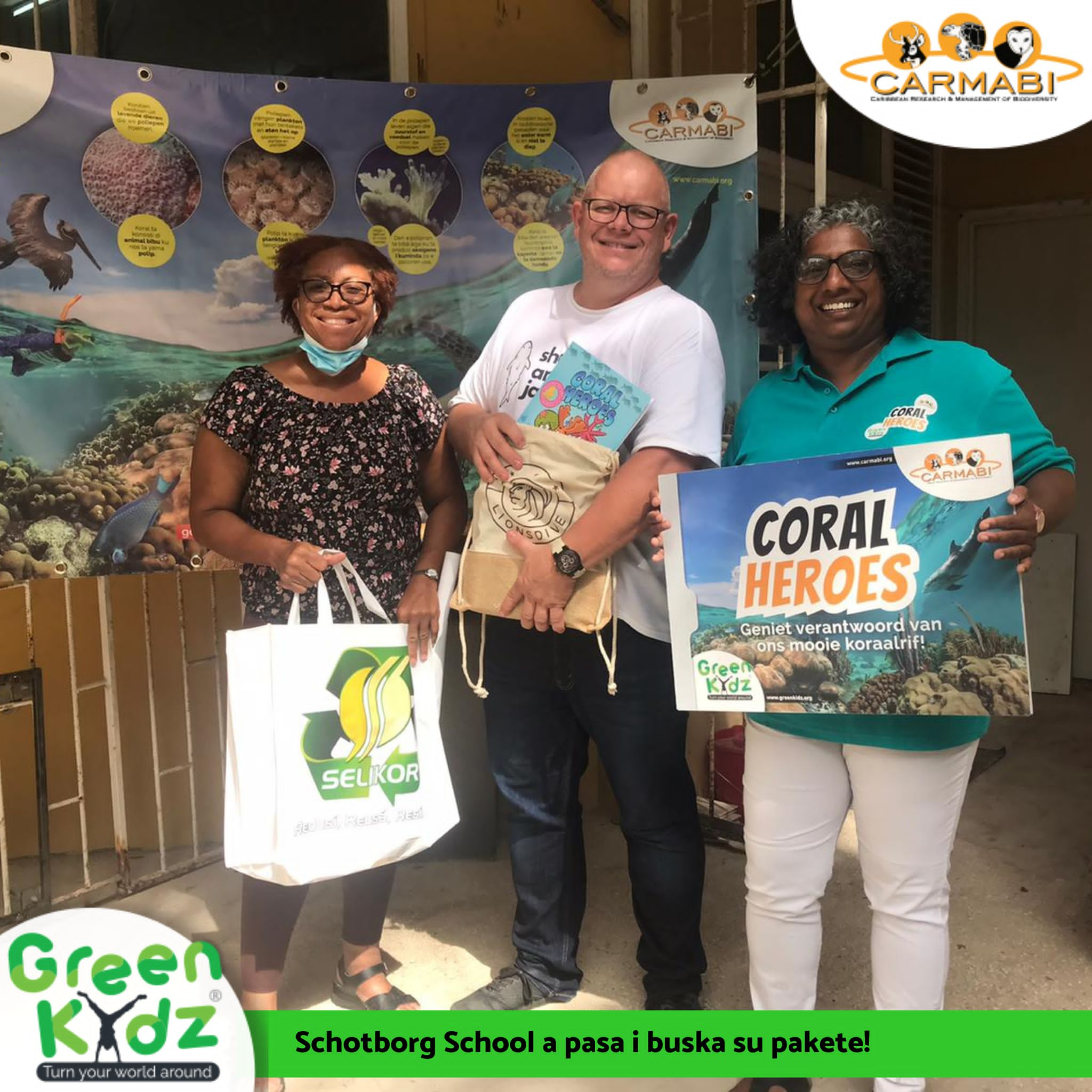 Teachers happy hour big success
On 21 August 2021 GreenKidz and Carmabi organised a joint Happy Teachers Hour at the Marine Education Center at Piscadera Bay. During this happy hour teachers from all 70 FO and SO schools on Curacao could pick up free lesson packages for their school and enjoy a snack and a drink on the beach.
GreenKidz and Carmabi were very pleased with the massive turnout and teachers went home happy with bags full of teaching materials on nature and environment topics on Curaçao. Schools received, among others, the beautiful Korsou Limpi textbook on waste and litter and the Coral Heroes teaching package with posters, comic books and a nice teacher's folder.
Each school also received a beautiful Nos Ambiente teaching package with lessons for groups 1 to 8 about the unique Curaçao nature. This package included memory and quartet games, compasses, student books, a teacher's guide and a large stack of A3-sized plastic viewing slides. Due to the large turnout, not all schools were able to take all teaching materials with them. They will be sent to them later.
The GreenKidz Foundation was established in 2015 with the goal of 'Changing the mindset of generations'. In recent years we have reached thousands of students and hundreds of teachers with modern, multilingual environmental education. In the coming years we will focus on young people throughout the Dutch Caribbean with innovative nature and environmental education and (digital) learning programs.