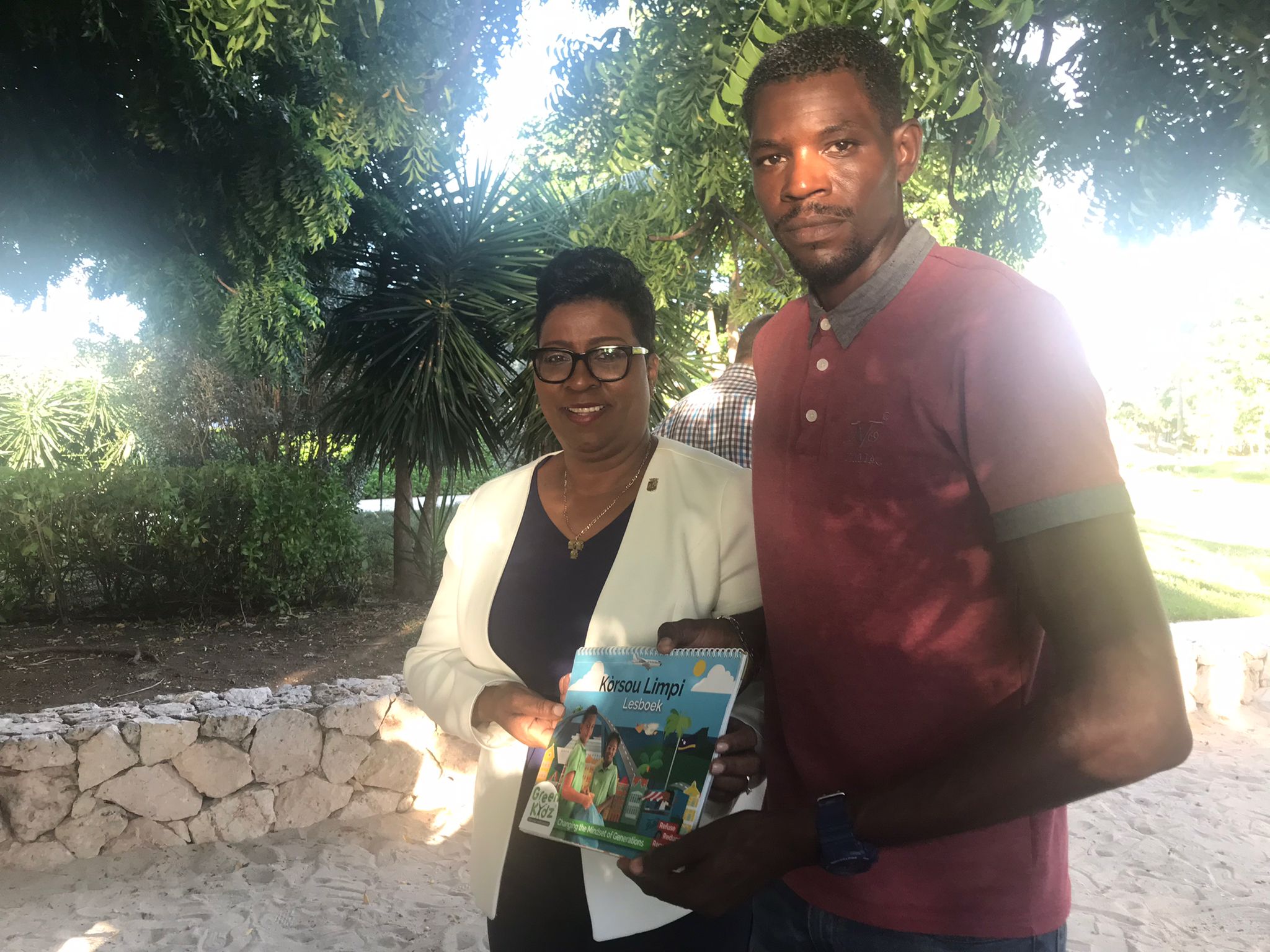 Minister receives GreenKidz book
At the launch of the successful CTB campaign Tene Korsou Limpi Camapgne, GreenKidz guest teacher Remyson Caldera presented the GreenKidz Korsou Limpi book to the Minister of Social Affairs and Employment. The book will be made available in print to all FO schools in Curacao and can also be downloaded for free in two languages from the website www.greenkidz.org.
The GreenKidz Foundation was established in 2015 with the goal of 'Changing the mindset of generations'. In recent years we have reached thousands of students and hundreds of teachers with modern, multilingual environmental education. In the coming years we will focus on young people throughout the Dutch Caribbean with innovative nature and environmental education and (digital) learning programs.