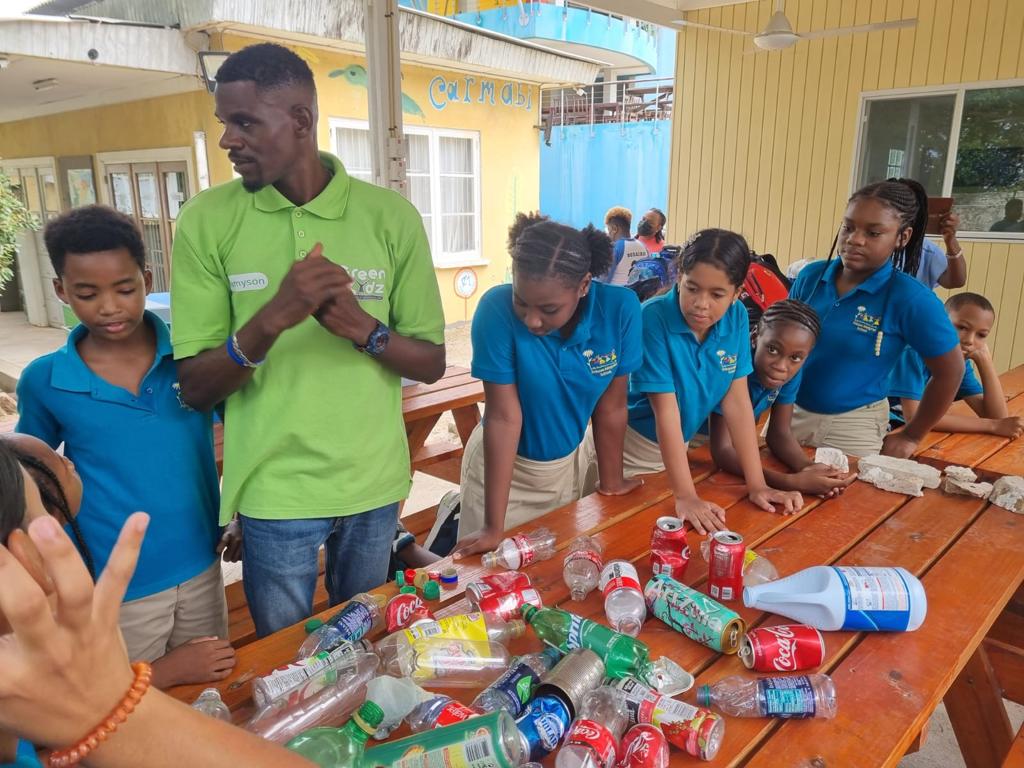 GreenKidz commercials on TV
In order to create more awareness in the Curaçao community about the problems surrounding waste and litter, the Curaçao Tourism Board is launching several commercials during the September Clean Up Month. The aim of these commercials is to combat Trash Blindness and to call on citizens to participate in the annual World Clean Up Day.
GreenKidz greatly appreciates that, together with partner organisation Carmabi, as a green, educational organisation, it was approached to do more with these commercials. For this joint commercial, filming took place at the end of August at the Marine Education Center on Piscadera Bay, where GreenKidz teacher Remyson Caldera gave a lesson to local school children about plastic and litter. The videos will be shared on TV and via social media.
The GreenKidz Foundation was established in 2015 with the goal of 'Changing the mindset of generations'. In recent years we have reached thousands of students and hundreds of teachers with modern, multilingual environmental education. In the coming years we will focus on young people throughout the Dutch Caribbean with innovative nature and environmental education and (digital) learning programs.