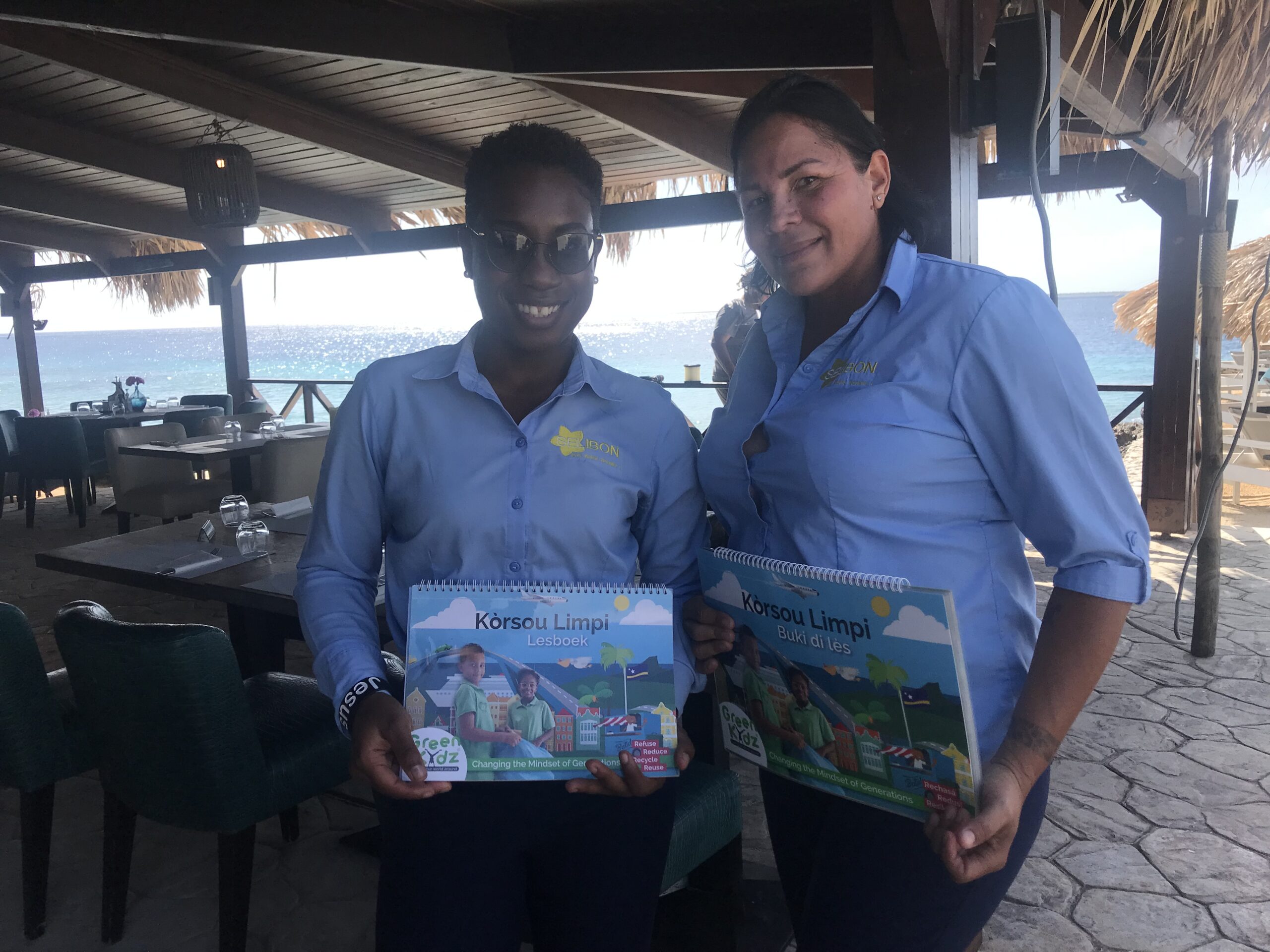 Last month, GreenKidz renewed its contacts with the waste management company Selibon on Bonaire. Together with policy officer Shunelca and PR officer Melinda, we investigated whether the Korsou Limpi textbook and accompanying Korsou Limpi activity book, in an adapted form, could also be interesting for Bonaire, especially for Bonairean children in primary education.
View the Korsou Limpi textbook in Dutch and Papiamentu here.
The GreenKidz Foundation was established in 2015 with the goal of 'Changing the mindset of generations'. In recent years we have reached thousands of students and hundreds of teachers with modern, multilingual environmental education. In the coming years we will focus on young people throughout the Dutch Caribbean with innovative nature and environmental education and (digital) learning programs.