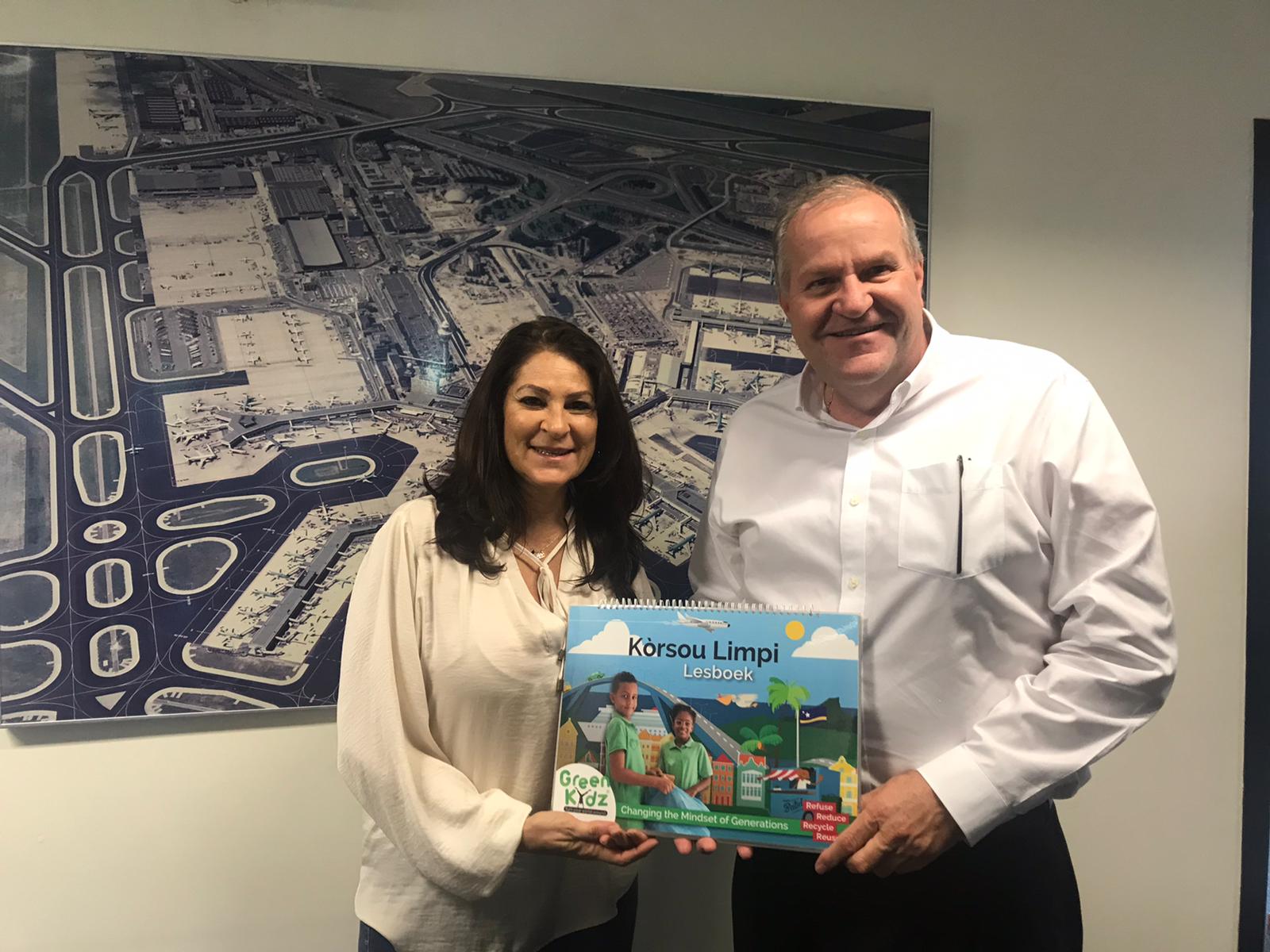 Flying start for GreenKidz and KLM
At the beginning of December 2021, an inspiring introductory meeting took place between GreenKidz and KLM. GreenKidz Coordinator Maya Mathias spoke with Dirk Buitelaar, the new Air France/KLM manager for the Caribbean, and with Dulce Matos, who is in charge of communications and PR.
Together with KLM, GreenKidz will investigate in the coming year how KLM can contribute with a possible sponsorship to multilingual environmental teaching materials for all Caribbean islands to which KLM flies. This means that GreenKidz is shifting its focus from Curacao to Aruba, Bonaire, Sint Maarten and Suriname.
The GreenKidz Foundation was established in 2015 with the goal of 'Changing the mindset of generations'. In recent years we have reached thousands of students and hundreds of teachers with modern, multilingual environmental education. In the coming years we will focus on young people throughout the Dutch Caribbean with innovative nature and environmental education and (digital) learning programs.